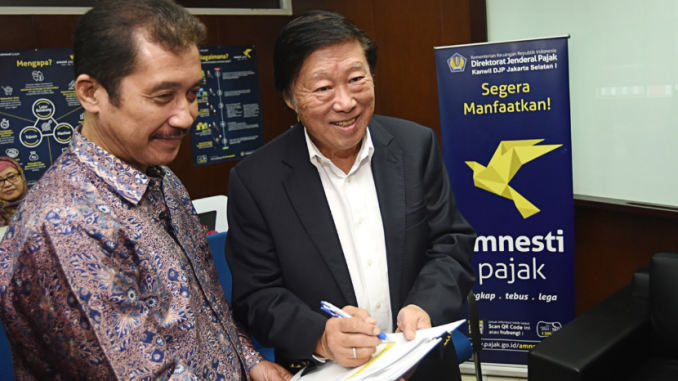 Murdaya Widyawimarta Poo is one of the conglomerates in Indonesia that has been successful with various businesses built from scratch. Not only as a successful businessman, but Murdaya Poo also successfully plunged into politics and became a member of the DPR for the period 2004 – 2009.
Career journey Murdaya Poo started his business in 1972. The initial business initiated by Murdaya Poo was a contracting business. At that time the contractor's business was still very small, this was what made the contractor business established by Murdaya growing rapidly.
then this business developed so fast, which made it able to expand and eventually establish a larger contracting business, Central Cipta Murdaya Group in 1992.
From here, Murdaya Poo expanded its business to other fields such as information technology, manufacturing, steel, real estate, and agribusiness. One of the businesses it manages is also PT Jakarta International Expo (JIExpo) which manages the famous Jakarta Fair event.
Then his career continued as a member of the legislature. Murdaya Poo was registered as a member of the legislature of the DPR from 2004 to 2009. Murdaya Poo is also very experienced in PDIP.
Before becoming a member of the legislature, Murdaya once held the position of treasurer and head of the PDIP branch. Both the career and political journey undertaken, Murdaya can indeed be categorized as a successful figure in Indonesia.
When Forbes magazine released a list of the richest people in Indonesia in 2016, Murdaya Poo's name was ranked eighth in the list of richest people in Indonesia with total assets of 2.1 billion US dollars, equivalent to IDR  28 trillion.