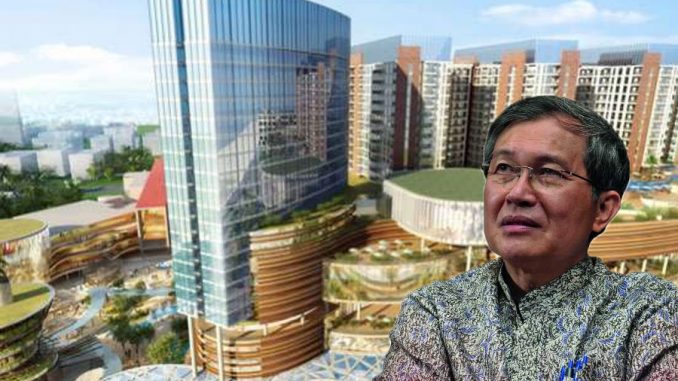 Trihatma Kusuma Haliman is the second generation of the Haliman family, founder of the Podomoro Group. His father, Anton Haliman.
Agung Podomoro was founded in 1969 and was originally known as a housing project in Simprug, South Jakarta which was completed in 1973.
From 1973 until now, the Agung Podomoro Group octopus has been working on the construction of more than 70 property projects, the majority of which are aimed at the middle class segment. Various projects ranging from flats to high end apartments, malls, shop houses, hotels and office buildings have been worked on by the company.
In 2010 the group launched PT Agung Podomoro Land Tbk, previously known as PT Tiara Metropolitan Jaya, to the Indonesia Stock Exchange. The company managed to reap IDR 2.24 trillion from 6.15 billion shares offered.
However, the weakening of the property sector this year helped drag Agung Podomoro's performance. In the first nine months of 2015, the company's net profit fell 26.4 percent to Rp 360.1 billion, from Rp 489.4 billion in the same period in 2014.
The company is currently still waiting for the clarity of the construction of the G Island reclamation project which is estimated to cost Rp. 4.9 trillion for backfilling. The project is currently experiencing obstacles from several parties of fisherman organizations and environmental activists.
In 2014, Forbes placed Trihatma at number 50 or the biggest in the list of richest people in Indonesia with assets reaching US $ 500 million.