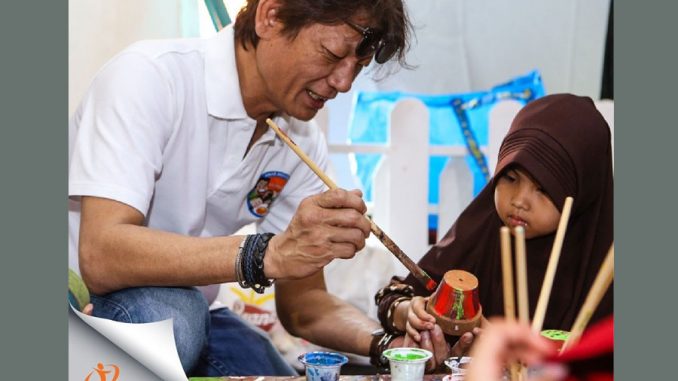 The man with the birth name Kang Kiem Han is known through the animal feed company PT Japfa Comfeed Indonesia Tbk. Throughout 2014, Handojo owned US $ 555 million in assets according to Forbes. Making him become the 49th richest person in Indonesia.
Speaking of the Handojo business, Japfa was originally established in 1971 under the name of PT Java Pelletizing Factory Ltd. as a 50-50 venture between PT Ometraco Trading & Industry Company and International Graanhandel Thegra NV from the Netherlands which is mainly involved in commercial production of copra pellets.
In 1989 the company listed its name on the floor of the Indonesian stock exchange, which was followed by a change of name in 1990 to PT Japfa Comfeed Indonesia Tbk. On December 1, 2009, the company joined PT Multi Agro Persada (MAP) Tbk, a producer and distributor of animal feed.
The company's ongoing expansion finally made Japfa record shares on the Singapore stock exchange in 2014. Unfortunately the weakening economy has dragged down the company's performance this year.
Japfa Comfeed's share price in the Indonesia Stock Exchange has fallen 51.16 percent since the beginning of the year to Rp. 464 per share, from Rp. 950 per share. While Japfa's share price in Singapore fell 9.09 percent since the beginning of the year, to Sin $ 0.5 per share, from Sin $ 0.55 per share.
Santosa is not a stubborn person, he is a person who really likes to discuss. Even with the age of 53 years and high success, Santosa still likes listening to suggestions from others. Many employees who worked directly with Santosa were very impressed with the work attitude that was considered very wise.
Until now, Japfa continues to be one of the most developed companies in Indonesia. Although it was considered only to continue the family company, Santosa remained dedicated to continue to develop the company.