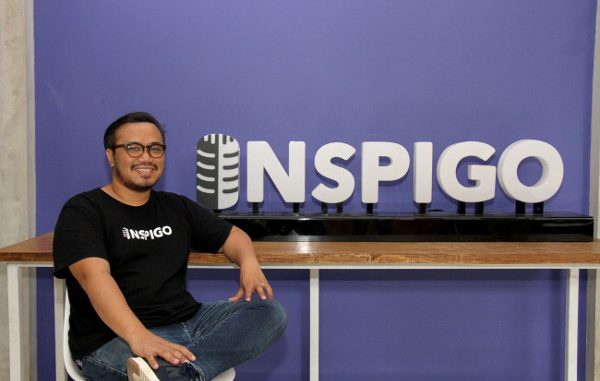 In the era of technology and digitalization of business opportunities that take advantage of the role of digital technology is wide open and arguably a lot. This business opportunity was taken by a man named Tyo Guritno and his two partners Eva Ditasari and Yoris Sebastian made an application called Inspigo as a digital business brand.
Inspigo itself is an audio podcast application that presents various content of knowledge and skills needed by professionals, ranging from leadership, self improvement, to career development.
Inspigo users continue to grow. The download on the Google Play Store reaches 40,000 with a rating of 4.8. Besides personal customers, Inspigo is also used by dozens of corporate customers who deal B2B so that employees in various companies can enjoy premium services for free because the company has already paid.
"Our goal is to give the best impact to more people in Indonesia with the sharing topics that we provide," Tyo, co-founder & CEO, explained, Inspigo stands for Inspiration on The Go reported by swa.co.id.
The listeners segment or the Inspigo application business are in the age range of 18-34 years who are indeed hungry for knowledge updates by listening. Users can access free or premium paid services.
Yoris explained, when it was started, Inspigo was encouraged to collaborate with corporate circles with content needed by workers. Not surprisingly, the initial customer base was mostly corporate. Then, entering the second year, new content entrepreneur.
After that, Tyo added, to develop his business, Inspigo has been assisted by angel investors. His party built a system that made clear calculations so that investors and prospective investors' money could return in the not too distant future, with the benefits obtained from the Inspigo valuation.
The digital market is indeed currently experiencing very rapid development. This development is also in line with the development of the digital world business, when we are able to take advantage of this opportunity, we can be sure that we are in the very profitable world of digital business.