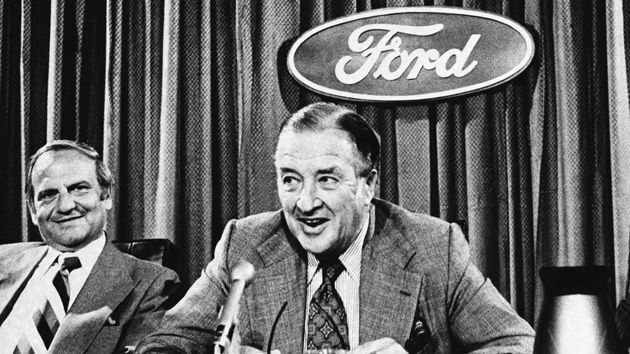 Who doesn't know in a Ford car. This automotive brand has been famous in various corners of the world and had become the largest automotive company in the world in 1960 before the expansion of Asian automotive companies grew rapidly.
But did you know if the Ford car company is owned by a poor peasant child who even doesn't have a higher education.
Henry Ford was born on July 30, 1863 from a farmer couple in a village in the United States. Henry decided to leave his hometown and migrate to a city called Detroit and work as a machine operator.
Thanks to Henry's ability in the field of machines that stood out he was later recruited by a company owned by Thomas Alva Edison called the Detroit Edison Company. While working at this company Henry began saving and doing research and various kinds of experiments around machines in a small workshop behind his house.
The research results are a vehicle driven by petroleum vapor. Henry showed his work to investors who later agreed to fund an automotive industry and produce Ford vehicles in bulk.
But apparently the investors wanted Ford-made cars to be sold at high prices, so the number of sales dropped sharply and resulted in the closing of the first company owned by Henry Ford in January 1901.
This failure did not discourage Henry at all. Together with a friend who is also a racer named Tom Cooper, Henry made a 80 horsepower racing car and was named "999".
Ford's racing car won the car racing event in America in 1902 and immediately became the center of attention. Finally a millionaire named Alexander Y. Malcomson was willing to help Henry establish his own automotive company and was named the Ford Motor Company.
Other histories that have been inscribed by Ford include; Model T. That is the steering system located on the left. Because before, the car has a steering wheel in the middle.
This model, which in the future soon became a role model and standard for the automotive industry.
Ford has always had its own philosophy in terms of the automotive business, which is producing cheap and affordable cars for the wider community, implementing industries that provide decent wages for employees.
In its development, Ford Motor Company experienced very rapid progress and was controlled by the Ford family. This large company was recorded as having owned shares in other automotive companies such as Mazda, Aston Martin, Jaguar and Volvo.
Henry Ford died on April 7, 1947 due to heart disease and stroke. Before he died, Henry Ford handed over the position of president of the Ford Motor Company to his grandson Henry Ford II in September 1945. Henry Ford was buried in a Ford family cemetery in Detroit, United States.