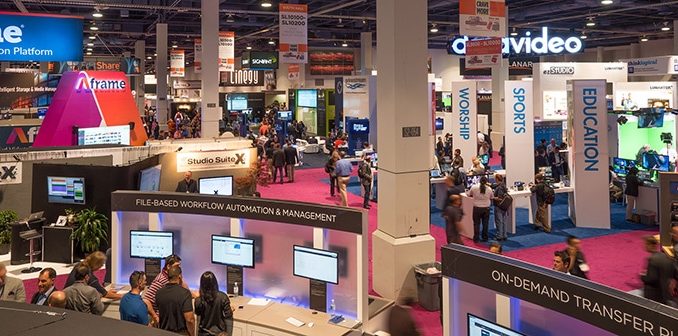 For exhibitors, generating leads from a trade show booth is a difficult task. Just setting up a booth to make your presence felt in the crowd is not enough. You need to consider other factors such as teamwork, goals and incentives. If your exhibit has failed previously, then it wasn't your bad luck. Several drawbacks such as lack of planning, professional teamwork and pleasantries might be the cause.
Here is a rundown of reasons that make a trade show booth fail at an exhibition.
Lack of preparation
A trade show requires a lot of preparation without which failure is almost certain. You need to travel to the place of the event before the main event date. This is necessary to chalk out the requirements needed for a successful trade show booth. You also need to ensure that you and your team have enough rest before the main event date to appear fresh and attentive on the show day.
Undefined goals
A trade show without any goals is equivalent to not participating at all. If you don't know the motive behind your booth then how can you expect the desired result? With a clear objective of the purpose, you will be able to generate leads from it and not go haywire.
Inattentiveness from the team
If your team is careless at the trade show booth then you won't be successful on the floor. Your team must be enthusiastic, attentive and interactive to generate leads from the show. The audience in your booth should be actively engaged and entertained for the best results.
Missing open-ended questions
If you or your staff fail to ask open-ended questions then you're bound to fail. Just talking about your own company without engaging the potential customers is a no-no. It makes the customer lose interest and leave the booth. An open-ended question like, 'How did you learn about our products?' is a good way to begin a conversation.
Absence of incentives
The attendees look forward to receiving incentives other than brochures. Only having flyers, leaflets and pamphlets talking about the company and products are not enough to interest them. Incentives such as discount coupons, giveaways or free consultation work great in this aspect.
Not following up
If you feel that your job ends with the trade show, then you're highly mistaken. Your main aim of participating at the event is to convert leads into customers, which should be done after the show is over. Follow up with them by making phone calls or sending newsletters.
Selecting the wrong trade show
The wrong selection of trade show leads can be to a major hit to ROI. For instance, if your company deals with electronic products, then choosing an event of builders is a big no-no. Instead, opt for electronic or home appliances shows for better results.
Not paying attention to promotions
Lack of promotion of your company or products won't bring you your desired results. You need to advertise well to gain recognition in the crowd. The display banners and other modes of promotion should be well-lit and prominently visible for attracting the potential customers.
No creativity
A pale and boring trade show booth will never attract visitors, no matter how well you train your staff. With proper creative efforts such as catchy taglines, proper presentation of products and interesting souvenirs you can make an impact on the visitors.
Unable to handle the audience
If too many clients end up in your booth and your team is unable to cope, then your event won't be a hit. You need to be able to handle as many clients as possible without getting derailed. If you're well prepared, then nothing can stop you from having a successful trade show.
Remember the above-listed reasons for the failure of a trade show booth and try not to make the same mistakes. Get all the essentials needed for the exhibition beforehand and keep them organized to ensure a successful event. All the best!