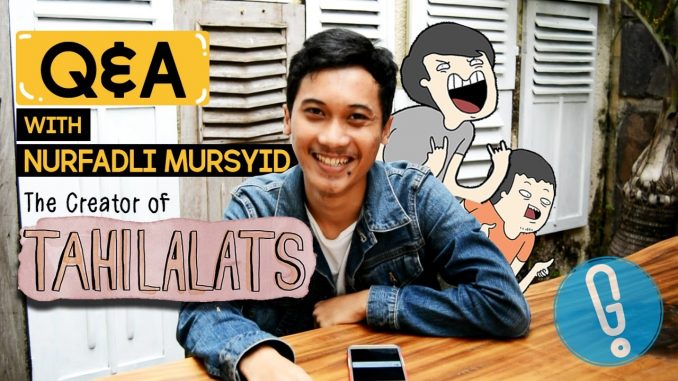 Tahilalats Comic is one of the most popular comics in Indonesia today, bringing funny characters and stories coupled with satire and social criticism, making the Tahilalats comic successful in attracting comic lovers in Indonesia.
The success of the Tahilalats comic cannot be separated from the creator named Nurfadli Mursyid. The success of the Tahilalats comic has managed to get 1.3 million followers on Instagram. Not only being just a hobby, this 1993-born man has successfully monetized his work through the Webtoon application which has won 1.9 million subscribers.
With such success every month Nurfadli Mursyid earns more than IDR 10 million per month. In addition to filling out Webtoon, he also gets income from advertising that is priced at IDR 5-7 million per advertising material. Until now there are more than 10 more brands that have collaborated with the Tahilalats comic.
This Civil Engineering graduate does have a hobby of drawing and making comics. If you can say Nurfadli is a comic artist.
The love of the comic world really started when he stepped into college, but at that time there was actually no intention to commercialize his comics as a hobby.
In 2013, he began to seriously create a personal blog with the name Tahilalats taken from the physical characteristics of him who had small brown spots on his face. Unfortunately, at that time the response of people to the results of his work on his blog was not quite lively.
It was only when he started using Instagram that his work was taken by many people. Many of his followers began to diligently repost their work.
Even though his name is now well-known, Fadli claims to be selective in providing the stage for advertisers. The reason is that he wants to focus first on increasing the number of viewers.
To improve his skills in making comic strips, he takes a lot of references and reading material from the Internet and can be said to adjust to requests that are happening in Indonesian society.