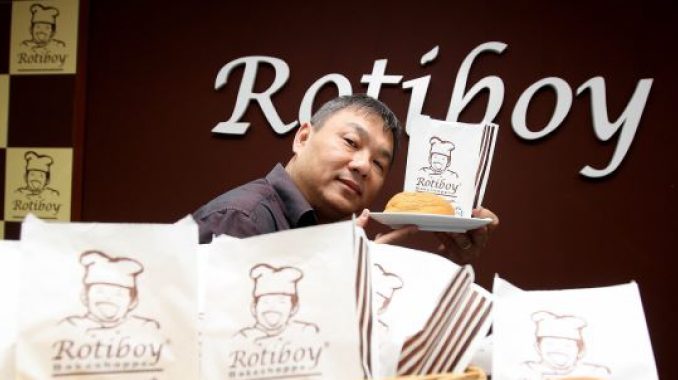 Bread Boy "Roti Boy" brand name of this bread may be for most people of Indonesia are familiar. This Malaysian bakery product was founded by a man named Hiro Tan and is proven to be one of the favorite bread products at the moment.
Indonesia became the first country to obtain franchise rights to market Rotiboy's products and brands. This is inseparable from the four friends who become master franchise holders, namely: Melanie Muhidin (Lala), Noviana Budiman (Nana), Jullie Budiman, andLiza Marina Sutanto. Now, in the hands of the four women, Roti boy's name in Indonesia has skyrocketed with 31 Rotiboy outlets spread across various citiesin the country.
Roti boy in Indonesia originatedfrom Lala's trip to Malaysia [1], who happened to have tasted the bread. Because of its distinctive taste, Lala brought Roti boy as souvenirs for the family, and also his three best friends. Other times, on his business trip to Kuala Lumpur, Jullie took the time to stop at the Roti boy booth, and buy it for souvenirs.
In Malaysia it self Roti boy isquite loved. There are even some bakeries that try to imitate and resemble Roti boy.
The four Srikandi decided to goto the Roti boy brand owner to obtain their franchise rights in Indonesia. Lala was championed by his three friends to meet Hiro Tan in Kuala Lumpur. However,the process of convincing Hiro took quite a long time: up to one year. Moreover, Lala et al. not the first Indonesian to face Hiro to obtain this franchise. In May 2004, Hiro officially granted master franchise rights to Indonesia to the four women. They need 6 months to prepare Roti boy until it canbe offered to the community.
With a capital of Rp 1 billion,the first Roti boy outlet opened at the BNI Tower, employing 15 employees. The market response is very good. In fact, when the launch was seen the line was very long to be able to taste Roti boy.
The raw materials are made at the Rotiboy (kitchen) factory located in Kemanggisan, West Jakarta and 6 months later the second Roti boy outlet can be opened at Pasaraya Grande, Blok M Jakarta. Now all Roti boy outlets obtain supplies of dough from their kitchen which is now being moved to Batu Ceper, Tangerang. The factory has a production capacity of up to 30 thousand units per day. Supply of dough is distributed for baking by employees in each outlet. While the recipe is centered in their factory to maintain the authenticity of the recipe.