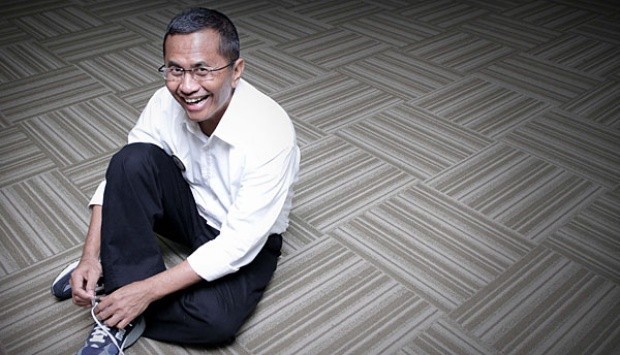 The figure of Dahlan Iskan is indeed a figure known by the Indonesian people as a hard-working and clean figure. The former director of PLN and the former Minister of BUMN, aside from concentrating on the government sector, Dahlan also succeeded in becoming a media entrepreneur in Indonesia.
The man born in Magetan in 1951 began his career in the Indonesian media world as a prospective reporter for a small newspaper in Samarinda, East Kalimantan in 1975. In 1976, he became a journalist for Tempo magazine. Since 1982, Dahlan Iskan has been leading the Jawa Pos newspaper until now.
Dahlan Iskan is a figure who made Jawa Pos, who at that time almost died with a circulation of 6,000 copies, in 5 years became a newspaper with a circulation of 300,000 copies. Five years later, the Jawa Pos News Network (JPNN) was formed, one of the largest newspaper networks in Indonesia, which has 134 newspapers, tabloids and magazines, and 40 printing networks in Indonesia.
In 1997 he succeeded in establishing Graha Pena, one of the skyscrapers in Surabaya, and then a similar building in Jakarta. In 2002, he founded a local television station JTV in Surabaya, which was then followed by Batam TV on Batam and Riau TV in Pekanbaru.
Dahlan Iskan's government career can also be considered flashy, becoming the Director of the State Electricity Company (PLN) 2009 – 2011.
On October 17, 2011, Dahlan Iskan was appointed as a replacement for the Minister of BUMN who suffered from illness. He was sobbed and moved as soon as he was summoned to become the minister of BUMN because he was hard to leave PLN, which he said was at the peak of his enthusiasm for reforming the National Electric Company.
Dahlan implemented several programs that will be carried out in the management of BUMN. The main programs are asset restructuring and downsizing of a number of business entities.