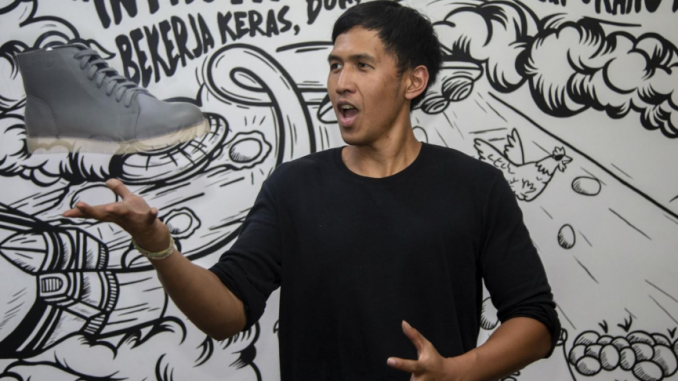 Who does not know the figure of Youth? This successful one is Yukka Harlanda and founder of Brodo, who is involved in the business of Brodo shoes. He started his business in Bandung since 2010 and focused on building brand strength that was shaped by the perception of being planted by the market, far better than opening a business in an expensive place.
Brodo's shoes were born by carrying idealists to help local craftsmen by using their products. That's why all the materials used and craftsmen who work are purely local, namely from the Sukabumi, Cianjur, Bandung and surrounding areas. Although purely local, Brodo guarantees that the quality of its products is not inferior to imported products.
In addition, Brodo was born from the design of young people who also targeted the youth market. This design is quite unique by carrying out Indonesian culture. For example, there are shoes with a machete batik design on the soles.
"We are a brand that is quite concerned with nationalism and we try to display the Indonesian side in some Brodo boots designs.
With these characteristics, Brodo received a positive response from young people in the country. Various positive appreciation was obtained by Brodo. Even shoes that initially target young people are now also liked among adult men. For sale at Rp. 300 thousand to Rp. 3 million, Brodo is now focusing on targeting consumers in the age range of 25 to 30 years.
Currently, there are six Brodo outlets located in Jakarta, Bandung, Bekasi, Surabaya, and Yogyakarta. In addition, there are also seven-afternoon Brodo pop-ups spread across Java, Kalimantan, Sumatra, Sulawesi, and Bali.
CEO of Yukka Harlanda Brodo Footwear shares tips for budding entrepreneurs or prospective entrepreneurs. The owner of a shoe company from Bandung called passion (desire) as the main key to running a business. Without passion, an entrepreneur will be easily discouraged when facing problems.