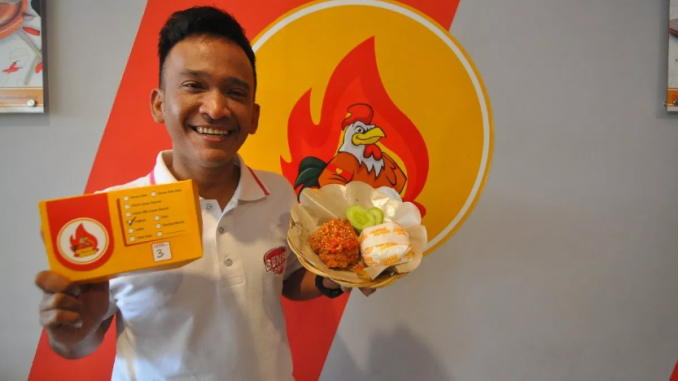 Married in 2013, celebrity couples Ruben Onsu and Sarwendah successfully developed the business empire they built. Business with his wife made Ruben Onsu more compact with his wife, their row of cohesiveness was proven by the business success that both achieved, culinary and fashion businesses became businesses that brought them to become successful celebrity couples in the business world.
The following are the business lines of Ruben Onsu and Sarwendah.
– Geprek Bensu
Geprek Bensu is one of the successful restaurants. Until now, the restaurant already has more than 50 branches with 3,400 employees spread throughout Indonesia. Not only does it serve chicken dishes, Ruben completes the diet with frozen foods such as Bensu Nugget, Bensu Sausage, and Bensu Brain-Brain.
–  Coffee Big Ben
Seeing the public interest in coffee drinks made Ruben moved to try this business too. Not only serving coffee, Big Ben Kopi also has a contemporary hangout complete with Instagrammable spots and free wifi networks.
One thing that is the advantage of Big Ben Coffee compared to other coffee shops is the affordable price that makes it easier for prospective consumers to buy it. Until now, Big Ben Kopi already has two branches, namely in Tebet, South Jakarta and Cirendeu, South Tangerang.
– Fashion and Beauty Business
Besides culinary business, Sarwendah also went into the fashion business. Inspired by its compactness with the princess, Thalia Onsu, Sarwendah released her own clothing line with the name SW Heart. The clothing line presents special clothing for mothers and children.
Looking at the beauty business, there are also special nail care products and equipment that have just been released by Sarwendah. The product is presented under the name Sarwendah Secret Shine Nails.