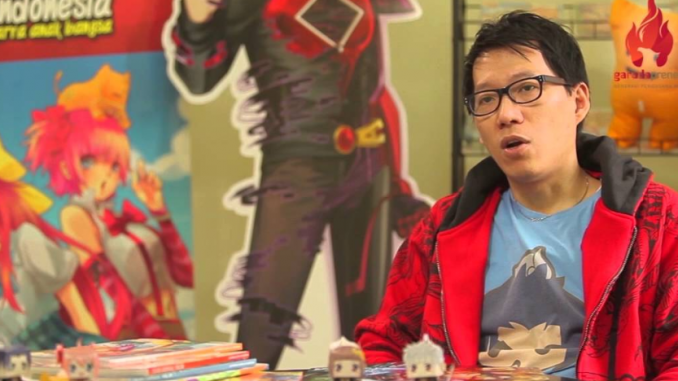 When talking about comics, certainly one of the attractions of the reader is image quality. Who would have thought that one of the illustrators among the many editions of the Transformers and GI JOE comics was Indonesian. Christiawan Lie, who was born in Bandung on September 5, 1974, is an illustrator of Indonesian comics who managed to penetrate the competition of world comics.
Departing from a hobby, Chris was motivated to become a comic illustrator. That is what makes Chris willing to leave his world as an architect. In fact, when he graduated in 1997 from the Bandung Institute of Technology, Chris was one of the best graduates who won cum laude. "I was with four friends then made a comic. For night, work late as an architect, "said Chris. The first comic was made entitled Catalyst. After that, a comic birth streak titled Amoeba, Ozzie's Adventure, and dozens of other books were known in the Bandung comic community. Chris and four friends marketed their own hard-earned comics. "Print it yourself, distribute it to Gramedia itself. At that time, I had serious intentions, "he said.
Their efforts are not in vain. Mizan Publishers and Elex Media Komputindo were then interested in their work. The five friends were then asked to fill in illustrations of prophetic stories published by Mizan. There are around 40 titles done. To help with illustrations, then the number of staff was added to eleven people.
The turmoil made the comic-making collaboration end. Chris and his four friends agreed to take their own way of life. The man who had attended school in Solo, Central Java, finally resumed the work of the architect. Scholarships obtained are full tuition for two years. In the middle of college, the Savannah campus gave a program to students for internships. The choice, can be internships on campus or in the company. Chris chose an internship at the company. He received an internship in November-December 2004 at Devil's Due Publishing (DDP), Chicago.
An internship at DDP was the beginning of Chris's career. At first, Chris was the same as another apprentice. Not trusted to work on images. He was only asked to do work like an office employee. When Chris succeeded in becoming one of the children of the Indonesian people who had brought the sweet name of international success animators