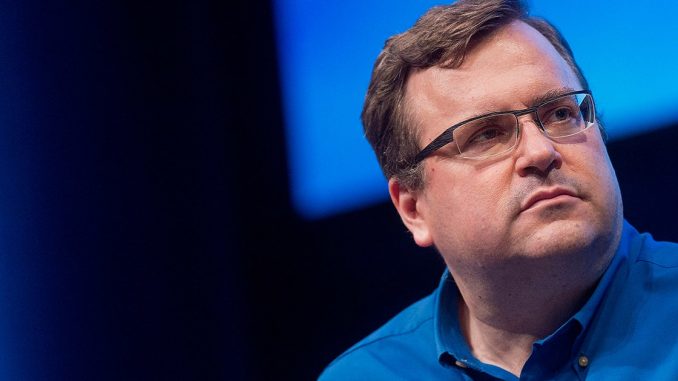 Co-founder of LinkedIn's professional social networking Reid Hoffman said he took the risk of starting his efforts to create the online media networking tool after many people said it would not work.
"Starting a company is like jumping over a cliff while arranging a plane on the trip," he was quoted as saying on CNBC on Sunday (11/04/2018).
LinkedIn, which is currently owned by Microsot, is a reflection of Hoffman's ambition to change the lifestyle of the people he does. The trick is to provide facilities to capture connections professionally.
Hoffman himself has a work history that is arguably impressive. He once worked for Apple and Paypal.
The idea of ​​developing his first company, SocialNet, emerged after he worked at Apple's eWorld.
"One thing I learned from Apple is that I want to build a product from scratch to see if I can make something that can truly change human life," he said.
Along with his desire to build something really from the beginning, Hoffman also realized that starting a startup company, aka startup, was a tool for continuous learning.
"There is a thought about start up, that is, I have never learned much, except for a few moments for one or two things, because every week, there are things I want to know," he said.
He learned this from SocialNet and continued on LinkedIn, although many said his efforts would not work. However, in 2011, LinkedIn became a public company, even as its share price skyrocketed on its first trade on the New York Stock Exchange.