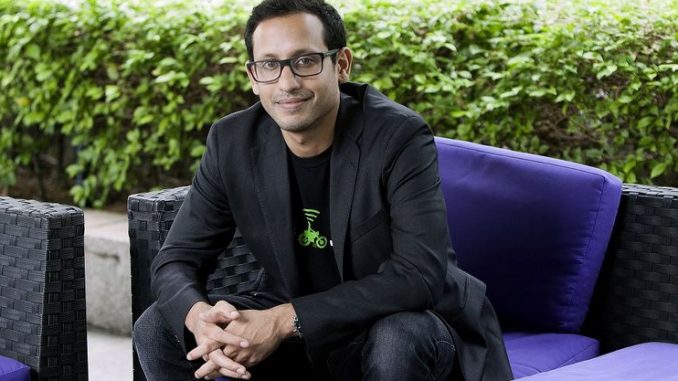 Bloomberg has just released the world's most inspiring people. Inevitably, ranging from people involved in the world of business and finance, entertainment, politics to technology and science where the figure can bring great change in 2018.
"Our view of people in business and finance, entertainment, politics, and technology and the achievements of science, especially in 2018, is very important," the report said on its official website on Friday (7/12/2018).
There is something quite interesting in 50 lists of existing figures. Nadiem Makarim, founder of Go-Jek entered it. The report states that the Go-Jek built by Nadiem has changed the lives of Indonesian people in a fast time.
"There is no other application that has changed life in Indonesia quickly like Go-Jek. Then 2015 developed its focus not only on ordering motorbikes (motorcycle taxis), but also as a way to pay bills, order meals, or schedule house cleaning, "the report wrote.
In his statement, 2018 Bloomberg 50 said that Go-Jek's "application-sharing" service based in Indonesia could also break down to expand overseas.
"Now Go-Jek is expanding its first outside the largest economy in Southeast Asia, namely expanding to the Philippines, Singapore, Thailand and Vietnam. "The growth plan increases competition with Grab," Blommberg explained in his report.
According to this Bloomberg report, the value of online transportation that will increase rapidly in 2025 to 30 billion US dollars based on recent Google-Temasek research is the reason why Go-Jek wants to pave in the entire Southeast Asian region.
"This opportunity can explain why Google, Tencent Holdings Ltd., JD.com Inc., and other investors want to invest in Go-Jek. "Their investment respects the Nadiem company about US $ 5 billion in January, and he is confident about what will happen in the future," Bloomberg quoted.
Nadiem Makarim entered the list of the most inspiring figures in 2018 Bloomberg 50, along with Fed directors Jerome Powell, Richard Clarida, John Williams, Randal Quarles and Lael Brainard. Selalin, Nobel winner in physics Donna Strickland to artist Taylor Swift also entered this list.