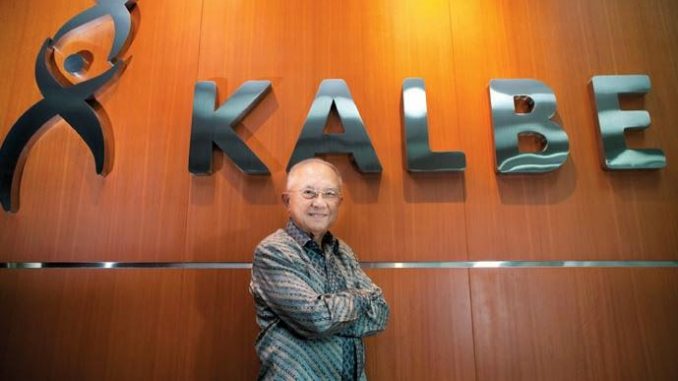 Beonjamin Setiawan or commonly called Dr.Boen is a doctor and also the richest businessman in Indonesia, the founder of Kalbe Farma. Kalbe Farma is a pharmaceutical / pharmaceutical company.
This man born in Tegal on September 27, 1933 did indeed have a classy educational background. Beonjamin Setiawan was educated at the University of California. There he earned his PhD with a dissertation entitled The Inhibition of Alcohol Dehydrogenate by Chlor Promazine, and Other Phcnothiazinc Derivatives.
In 1958, Boenjamin Setiawan was already a teaching assistant at his campus, then a lecturer. In 1980 Boenjamin even became a lector of the Faculty of Medicine, University of Indonesia.
In 1963, Boenjamin Setiawan tried to do business by establishing PT Farmindo together with a number of colleagues, but the company was only able to survive for three years.
The cause of his failure was only because of their lack of experience in marketing / marketing. Boenjamin and his friend were able to produce medicinal products but they failed to distribute them.
That weakness can finally be overcome when Dr. Boen, his nickname, tried to establish his own business with the support of his family in September 1966.
Together with his brothers namely Khouw Lip Keng, Khouw Lip Swan, and Kliouw Lip Bing, and his friend a doctor of pharmacology named Jan Tan, Boenjamin Setiawan then established a pharmaceutical factory under the name Kalbe Farma. Beonjamin was also appointed as Managing Director. His business starts from his garage.
The first product made by Kalbe Farma is bioplasenton, which is the antidote to injury. In addition, another successful product from Kalbe Farma is Kalpanax, an OTC product. Because at that time Indonesia had many people suffering from phlegm, the marketing initially started with doctors because Kalpanax was very effective in eradicating phlegm.
PT Kalbe Farma as a well-known pharmaceutical company in Indonesia recorded revenue of IDR 14 trillion. At present the total wealth of Boenjamin Setiawan or Dr. Boen reached $ 3.3 billion dollars or around IDR44 trillion rupiah according to Forbes magazine. Boenjamin was even included in the list of the 10 richest people in Indonesia in 2016. He was ranked 7th in the forbes list.