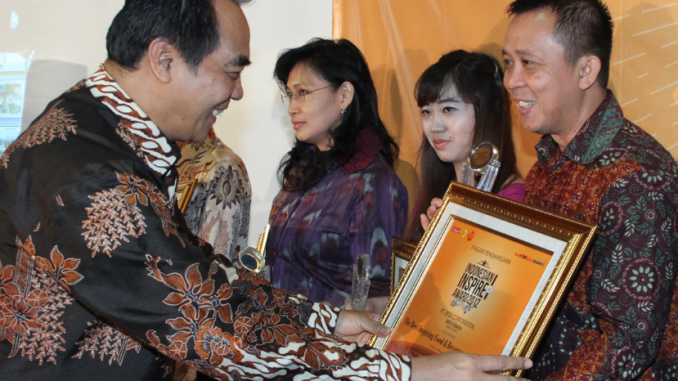 The business of flour fried chicken or commonly known as Fried Chicken is indeed so much in Indonesia. But you know if there is one of the successful and famous brands of flour fried chicken from Yogyakarta, namely Quick Chicken, which is owned by a successful entrepreneur named Bedi Zubaedi.
Starting a business from a student city of Yogyakarta, Quick Chicken was founded in 2000. Bedi Zubaedi at that time saw the potential of the fried chicken flour business which was starting to be crowded and much sought after by the community.
The Quick Chicken first outlet in Yogyakarta is in the Demangan area, Yogya. After opening, it turned out that the response from the community and culinary lovers in Yogyakarta, that most students were very good and enthusiastic about Quick Chicken flour fried chicken products.
The development of Quick Chicken was fairly rapid, after one year later Quick Chicken opened another 6 outlets located in Yogyakarta and Mojokerto.
As a beginner entrepreneur who is still pioneering, Bedi admitted to applying a copy paste strategy. Fried chicken products that are in demand at fast-food restaurant outlets are quickly imitated and thrown into Quick Chicken outlets, a brand of a crispily fried chicken restaurant owned by him. The result was a big success. In a short time, the restaurant continues to be packed with buyers.
The innovation continues. He opened outlets of various sizes, from the size of container containers to large restaurants. The company organization was also addressed under PT Quick Chicken Indonesia. QCI is headquartered in Sentral Senayan 2 Building, Lantai 27, Jl. Asia Africa, Central Jakarta, has an HR training center to educate its employees. In fact, specifically, to handle the growth, QCI formed a separate company, namely PT Beta Ciptarasa Indonesia.
As a result of this professionalism, at the end of 2017, the Quick Chicken outlets have penetrated 230. In 2018 the number of QCI outlets will increase by 700 units. Thus, by the end of 2018, there will be approximately one thousand Quick Chicken outlets throughout Indonesia. To realize the outlet expansion plan to nearly triple that, QCI has budgeted IDR 3 trillion.