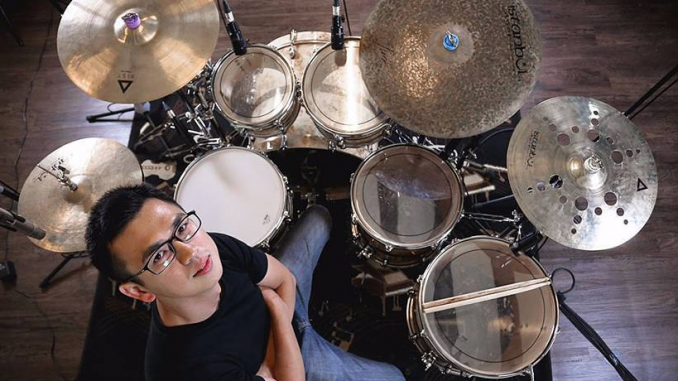 The 1981 man born Eryk Fintan did not expect that the custom drum business that initially was just a fad was a source of input and business that he is currently in. Carrying the brand name Custom Drum Kyre Drums Eryk Fintan successfully became one of the entrepreneurial successors to easily enter the custom drum business in Indonesia.
His penchant for playing Drum since childhood has become the basis of his involvement in the custom drum business today. Opening Kyre Drums in 2008, Eryk initially did not expect that this business idea was growing rapidly and circulated by consumers.
Capitalized with money from salaries working at that time Eryk made drums for materials and bought equipment he had to import when there was an order coming and indeed deliberately made several drums as promotional material to prospective consumers.
Seeing the quality of custom drums with a good Kyre Drums brand, the business that Eryk Fintan is running continues to grow rapidly from year to year. Even after being widely known and gaining the attention of many consumers, Eryk consumers are great musicians in Indonesia.
Not only in the local market, but Kyre Drums Eryk Fintani has also been able to successfully penetrate the international market. Eryk's drums are also in demand by overseas buyers, such as Malaysia, Australia, Italy, France, and the United States.
What is the main attraction of Eryk Fintani's Custom Drum is that for the selection of models, materials and specifications all refer to what the prospective buyer wants or is usually said by request.
For the price issue, Eryk Fintan sets prices based on the complexity and specifications desired by prospective buyers. Then what is truly an advantage of Kyre Drums Eryk Fintan is that for orders not to be in quantity, many unions will still be worked on by Eryk.
For marketing, Eryk implemented an endorsement strategy and participated in various exhibitions to introduce Kyre Drum. He plans to take part in overseas exhibitions in the near future, such as NAMM (US) and Musikmesse (Germany), to expand the reach of his international market.
"And, of course, we will continue to work together with more domestic and foreign artists," Eryk Fintan said from swa.co.id.