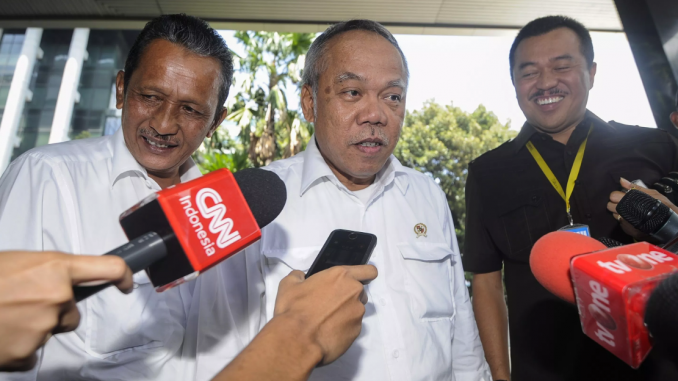 Indonesia-Algeria again agreed to cooperate in improving infrastructure development. This agreement is deemed beneficial to the two countries who are equally concerned about infrastructure development to boost the domestic economy.
The agreement was represented by the Minister of Public Works and Public Housing (PUPR) Basuki Hadimuljono during a working visit to meet Algerian Minister of Housing and Urban Housing Abdelwahid Temmar in the Algerian capital Algiers on Monday (09/24/2018) reported from tribunenews.com.
In the meeting, besides concentrating on discussions on improving infrastructure development, the two countries also signed an MOU on technical cooperation and the development of earthquake resistant houses.
The Ministry of Public Works and Public Housing (PUPR) as the national construction services coach also makes every effort to encourage state-owned enterprises, contractors and national operators, to be able to improve quality in order to have competitiveness in competing globally and able to meet international standards so as to increase construction services exports national.
And one of them that has succeeded in global market competition is PT. WIKA.
After meeting with Abdelwahid Temmar, Minister Basuki made a field visit to the project site of PT. WIKA, who was in Baraki and El Harrach, Alger Province, worked on the construction of 1,700 Logement units or Flats that were located. During this field visit, Minister Basuki said that PT. Wijaya Karya has shown good work and expects all employees of PT. WIKA at the project location to always show the best performance.
For the PT. WIKA itself delivered a total value of 2.1 T and involved more than 480 workers. This project started in 2017 and until now it has only reached 20%.
The second project is the construction of 2,250 Logements in Ain Defla and Khemis Miliana in Ain Defla Province. The project value amounted to Rp 851 billion starting September 2017 and completion time of 28 months. The third project, the construction of 400 Logements at Kourifa with a value of Rp 155 billion starting in May 2017 for 18 months. The fourth project is the construction of 1,000 Logements in Souidania worth Rp 390 billion for 26 months since March 2017.